2295 Towne Lake Parkway
Suite 124


Woodstock, GA 30189
(678) 217-5077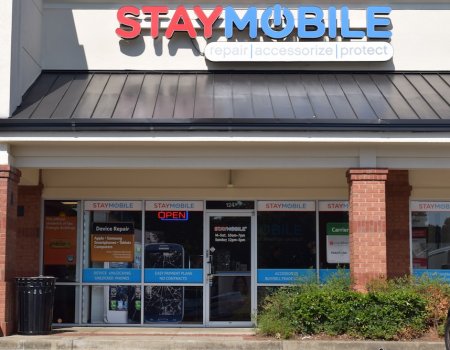 Only a ¼ mile down the road from Etowah High School, Staymobile Woodstock is located in the Kroger Shopping Center (BUT not inside Kroger – sometimes customers go looking for us inside Kroger). We are next to Subway (on the side facing Meineke and First Citizen Bank). Parking is plentiful in the shopping center. You can park directly in front of the store or in the Kroger parking lot.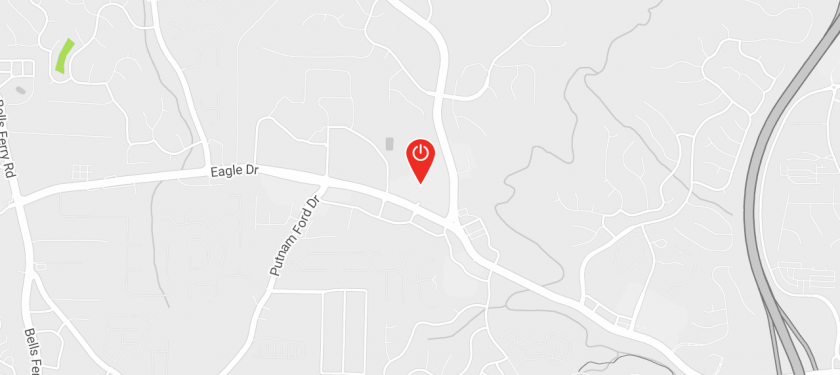 Address
Towne Lake Square
2295 Towne Lake Parkway
Suite 124


Woodstock, GA 30189
Hours
Mon-Sat: 10am - 7pm
Sun: Closed
Special Offers in Woodstock, GA
Emergency Services Appreciation
Emergency service professionals receive 15% off any on-site repair. Discount is available to fireman, police officers, Emergency Medical Technicians (EMT) and any other members of emergency services. Must show I.D. or badge as proof of profession.
Student & Educator Appreciation
All students and education staff members receive 15% off any on-site repair. Must provide a valid .edu email address.
Military Services Honor
All active and retired military personnel receive 15% off any on-site repair. Additionally, veterans interested in becoming a Staymobile franchisee, the repair-services company will fund 20% of the initial store investment, which includes the build out, initial inventory, signage, computer hardware, fixtures, equipment, grand opening advertising, and more. Must show military I.D. as proof of profession.
Multi-part Bundle
For repairs requiring multiple part replacements, receive 40% off each additional part following the first. Individual parts cannot exceed $100.
Lifetime & Best Price Guarantee
Lifetime Guarantee on all parts and labor.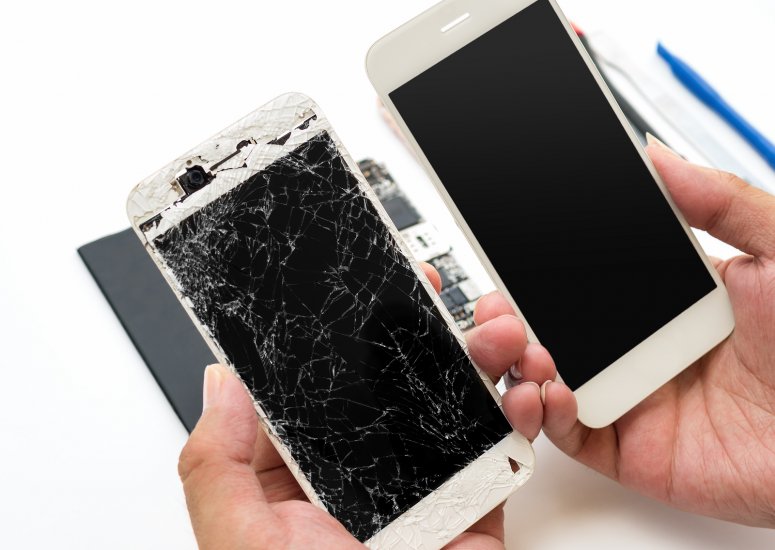 Mobile Device Repair in Woodstock
With over 25 years combined experience in cell phone repair service industry, the Woodstock team can tackle any issue you are having with your smartphone, tablet, laptop — even your gaming system. Quickly. With smooth jazz playing in the store and the knowledge of a team that will get it done, you can rest assured your repair will be performed with high-quality parts and process. The location in Kroger shopping center makes getting your device fixed all the more convenient. Drop your device to Staymobile, get some grocery shopping done, a muffler change or simply grab a sandwich and talk with us. We'd love to get to know you better.
Staymobile Woodstock is a proud white-glove device repair servicer to local county schools and the proud sponsor of the Etowah High School Soccer Club. If you can't catch us at a local event (we often have promos to hand out!), stop in and see what we can offer. We will match any price. And better yet, we will stand behind all of our repairs. Forever. That's a promise.
Serving our customers is a privilege. On a recent afternoon, Woodstock's store manager handled a 'sentimental' repair. A customer had lost a much-loved pet and wanted to retrieve photos of the pet from a damaged phone. Staymobile repaired the cell phone damage, backed up the photos and gave the customer back the treasured photos of their pet. The human-side of device repair. It's who we are. Forever. That's a promise, too.
We look forward to serving all your cell phone repairs or device repairs.
Yours truly –
Staymobile Woodstock Team
Customers Love Staymobile Woodstock
Love this store, the service is amazing! So professional and knowledgeable staff, great choices on unlocked phones and all the TracFone brands available for activation or recharge! Can't say enough about this new Staymobile store.
Vicki T.
These guys do fantastic repairs. I highly recommend them. I dropped my iPhone and they replace the screen and tuned it up in a matter of an hour. Excellent service, excellent pricing and super competent people thank you
Mitsouko C.
We dealt with Ian. He was very knowledgeable & took as much time with us as we needed. He answered all our questions & made some very good suggestions. He provided us with an awesome experience.
Neil F.
Education Solutions
We understand your investment in giving students the freedom to learn inside and outside of the classroom with their mobile devices. We also understand that supporting this mobile learning may be uncharted waters for most. With 10,000+ tablets supported today across K-12, Staymobile provides repair solutions, warranty solutions, diagnostic solutions and more to schools and universities. You have put learning into your students' hands. Let Staymobile help you keep that cost-effective.
View Our Education Solutions
Enterprise Solutions
You don't hit the pause button on your business when employee smartphones, tablets and laptops are damaged or stop working. Staymobile is the only industry provider that has full service device program that focuses on maintenance, repair, protection and warranty assessment. Over 300+ businesses across all sectors trust Staymobile with Staymobile's enterprise solutions. Because there is no pause button on your business, and we know that.
View Our Enterprise Solutions