675 W. Crossville Road
Suite 142


Roswell, GA 30075
(470) 219-5838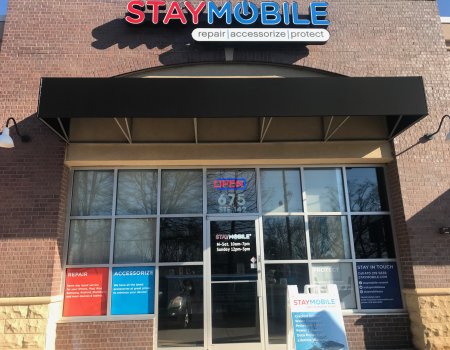 Directly in front of the Roswell High School, we are located in the Trader Joe's Shopping Center on Crossville Road (a road that changes names from Woodstock Road to 92 to Crossville Road). GPS may tell you to do a quirky U-turn to get into the parking lot, but simply turn left onto King Road and take a right hand turn into the Trader Joe Shopping Center. We are between the Arby's and Taco Mac, and right next door to Bruster's.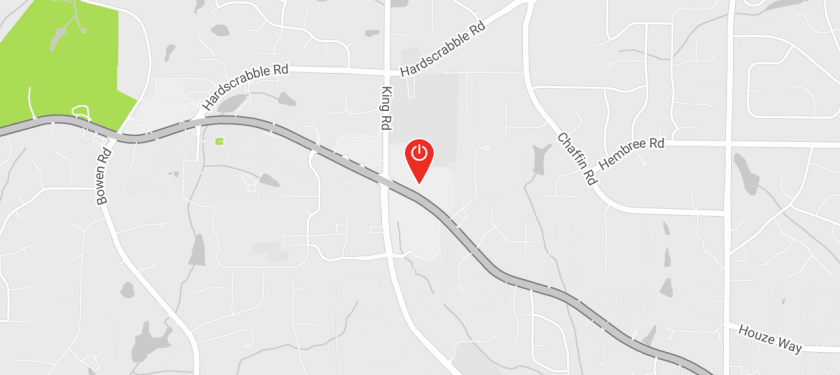 Address
Roswell Crossing
675 W. Crossville Road
Suite 142


Roswell, GA 30075
Hours
Mon-Sat: 9am - 6pm
Sun: Closed
Special Offers in Roswell, GA
Student & Educator Appreciation
All students and education staff members receive 15% off any on-site repair. Must provide a valid .edu email address.
Emergency Services Appreciation
Emergency service professionals receive 15% off any on-site repair. Discount is available to fireman, police officers, Emergency Medical Technicians (EMT) and any other members of emergency services. Must show I.D. or badge as proof of profession.
Military Services Honor
All active and retired military personnel receive 15% off any on-site repair. Additionally, veterans interested in becoming a Staymobile franchisee, the repair-services company will fund 20% of the initial store investment, which includes the build out, initial inventory, signage, computer hardware, fixtures, equipment, grand opening advertising, and more. Must show military I.D. as proof of profession.
Multi-part Bundle
For repairs requiring multiple part replacements, receive 40% off each additional part following the first. Individual parts cannot exceed $100.
Lifetime & Best Price Guarantee
Lifetime Guarantee on all parts and labor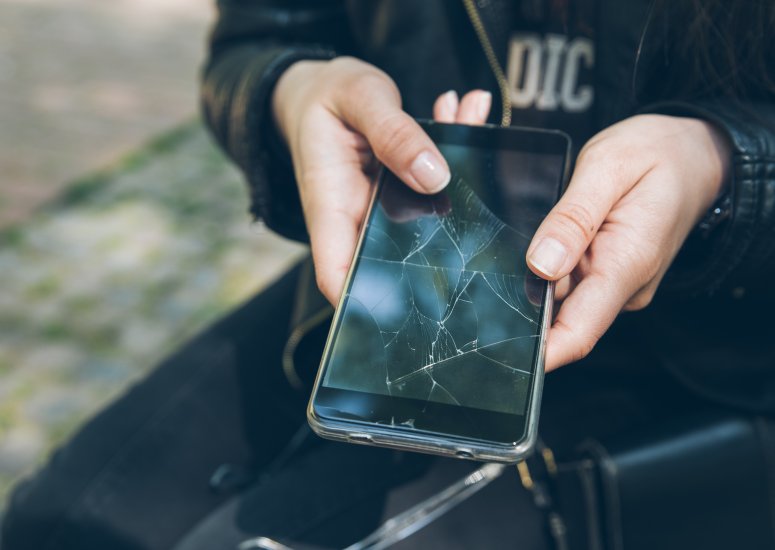 Broken Smartphone? Cracked Screen?
With a neighborhood feel and attitude, Staymobile Roswell team can tackle nearly any issue you are having with your smartphone, tablet, laptop — even your gaming system. Quickly. With leather lounge chairs to relax while you wait, you will get the knowledge of a team that will get it done. You can rest assured your repair will be performed with high quality, premium parts and process. The location in Trader Joe shopping center makes getting your device fixed all the more convenient. Drop your device to Staymobile, get some grocery shopping done, grab a burger at the voted, best burger in Roswell at Rhea's 3 or hang out and talk with us. We'd love to get to know you better.
Look for the Staymobile Roswell booth at the Live after 5 on the last Thursday of each month in historical Roswell. We will have coupons for a future repair and we will clean your phone for free! If you can't catch us at a local event, stop in and see what we can offer. We will match any price. And better yet, we will stand behind all of our repairs. Forever. That's a promise.
Serving our customers is what drives us. On a recent afternoon, Roswell's store manager handled an urgent repair. A neighborhood realtor had dropped her phone in water. Since she ran her business on that phone, a quick repair was essential! The Roswell repair technician drove to another local Staymobile store to get a needed part. The Roswell store manager started the repair. To keep the realtor working with her customers, Staymobile provided the realtor with use of their wi-fi at the Staymobile store. The realtor continued her business via laptop while her phone was repaired. The human-side of device repair. It's who we are. Forever. That's a promise, too.
We proudly serve the Roswell community on the North Fulton Chamber of Commerce since 2016
We look forward to serving all your cell phone repairs or device repairs.
Your Neighborhood Device Repair Team –
Staymobile Roswell
Everyone Loves Staymobile Roswell
We took in our iPad with a fading battery and a Samsung S5 that was acting erratic. It was just as the other reviewers indicated, this is a competent, knowledgeable group that charge a fair reasonable price for their expertise & services. Will definitely recommend, and return!!
Lawson K.
I had trouble with my iPhone and wasn't sure what to do. A friend recommended I take it to Staymobile rather than Verizon and I did. What a relief. Great service, friendly atmosphere, and Brittany was absolutely fantastic. She helped me immediately with the problem and gave me additional information for the future regarding my iPhone and iPad!! I would recommend Staymobile to all of my friends! It's a great service.
Carolyn J.
Awesome service! Brought MacBook Air in for help. They were quick and solved my problem and then cleaned my computer to top it off! Highly recommend you check them out for Computer or phone repair!
Susan S.
Education Solutions
We understand your investment in giving students the freedom to learn inside and outside of the classroom with their mobile devices. We also understand that supporting this mobile learning may be uncharted waters for most. With 10,000+ tablets supported today across K-12, Staymobile provides repair solutions, warranty solutions, diagnostic solutions and more to schools and universities. You have put learning into your students' hands. Let Staymobile help you keep that cost-effective.
View Our Education Solutions
Enterprise Solutions
You don't hit the pause button on your business when employee smartphones, tablets and laptops are damaged or stop working. Staymobile is the only industry provider that has full service device program that focuses on maintenance, repair, protection and warranty assessment. Over 300+ businesses across all sectors trust Staymobile with Staymobile's enterprise solutions. Because there is no pause button on your business, and we know that.
View Our Enterprise Solutions