3348 North Cobb Parkway NW
Suite 110


Acworth, GA 30101
(678) 695-3622
Store Location
Acworth, GA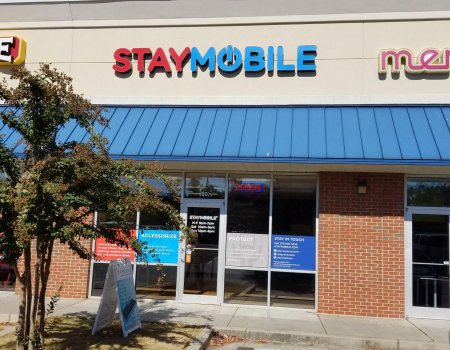 Eleven miles down the road from the Big Chicken (KFC), we are located in the Acworth Commons Shopping Center on Cobb Parkway. Directly across the street from Best Buy and on the same side of the road as Staples. You may not be able to see the store front from the road, but we fly our Staymobile sign proudly so you can find us!

Parking is plentiful in the shopping center. But if you happen to park in the rear of the building, you can walk around to the front.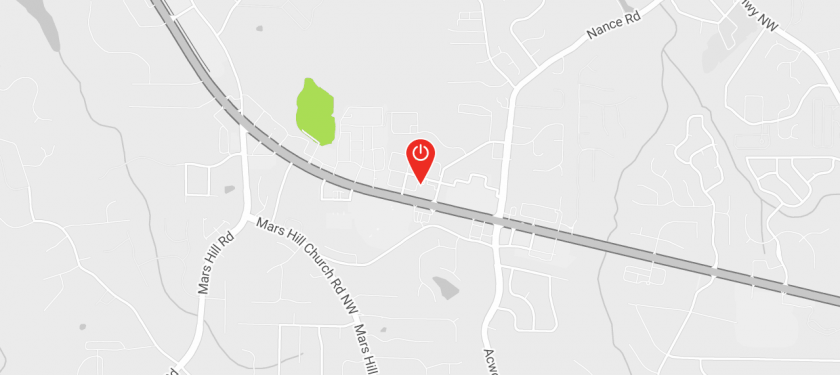 Address
Acworth Commons
3348 North Cobb Parkway NW
Suite 110


Acworth, GA 30101
Hours
Mon-Sat: 9am - 6pm
Sun: Closed
Special Offers in Acworth, GA
Emergency Services Appreciation
Emergency service professionals receive 15% off any on-site repair. Discount is available to fireman, police officers, Emergency Medical Technicians (EMT) and any other members of emergency services. Must show I.D. or badge as proof of profession.
Student & Educator Discount
All students and education staff members receive 15% off any on-site repair. Must provide a valid .edu email address.
Military Services Honor
All active and retired military personnel receive 15% off any on-site repair. Additionally, veterans interested in becoming a Staymobile franchisee, the repair-services company will fund 20% of the initial store investment, which includes the build out, initial inventory, signage, computer hardware, fixtures, equipment, grand opening advertising, and more. Must show military I.D. as proof of profession.
Multi-part Bundle
For repairs requiring multiple part replacements, receive 40% off each additional part following the first. Individual parts cannot exceed $100.
Lifetime & Best Price Guarantee
Lifetime Guarantee on all parts and labor Best Price Match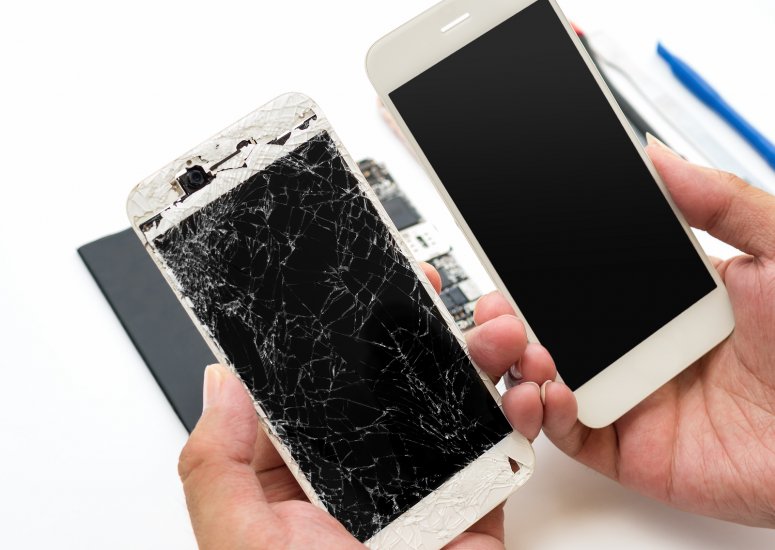 Broken Smartphone? Cracked Screen?
With deep ties to the local Acworth community, the 'regulars' at Staymobile sit and talk about their grandkids and summer at the nearby lake, all while Staymobile Acworth team tackles nearly any issue on their smartphone, tablet, laptop — even their gaming systems. With leather lounge chairs to relax while you wait, you will get the knowledge of a team that will get it done. The Acworth team will assess the issues with your device, and personalize an approach that works best for you! With the only Buy, Sell or Trade program in town, Staymobile Acworth will find the solution that works for you. Every time. But don't just take our word. Read the Google Reviews on the service they pride themselves on providing. The location in Acworth Commons Shopping Center makes getting your device fixed all the more convenient. Drop your device to Staymobile, run an errand at the retail stores or hang out and talk with us. We'd love to get to know you better.
Look for the Staymobile Acworth at the Acworth Business Association Morning Jolt, or Cobb Business Expo. At downtown Acworth festivals and barbeques, look for the technician wearing the Staymobile shirt. You'll be able to snag a promo or coupon for your next repair and if you can't catch us at a local event, stop in and see what we can offer. We will match any price. And better yet, we will stand behind all of our repairs. Forever. That's a promise.
Helping our customers optimize use of their device is what makes us proud to be Staymobile. On a recent afternoon, Acworth's store manager handled a 'summertime' repair. A customer had dropped their smartphone into the water while knee-boarding. It was working, but the screen was blank. After replacing the screen, battery and cleaning it well, the Staymobile team found that it was overheating due to the water damage. Concerned that this could be a safety issue, they quickly suggested a new phone. They even refunded the diagnosis fee towards the purchase of the new phone (and suggested the Staymobile Protect Plan for the next knee-boarding selfie!). The human-side of device repair. It's who we are. Forever. That's a promise, too.
Staymobile Acworth is a proud sponsor of Acworth Baseball Association and Allatoona High School Basketball Team. We proudly serve the Acworth community on the Cobb Chamber of Commerce since 2014. We look forward to optimizing cell phone use or device repairs.
Everyone Loves Our Staymobile Acworth
Carroll County Schools has been very pleased with the support we receive from Staymobile. The fact they are willing to visit our schools, pick up our broken devices and return them repaired places them in a league of their own. The time, energy and money we save with Staymobile allows our department to focus on the vital aspects of technology that keep teaching and learning going at a high level.
Chief Technology Officer
The staff is incredibly helpful and knowledgeable. Both Brian and Trinity helped me with my daughter's broken touch screen on her computer. They explained the problems in non "techy" terms and were clear on the costs up front. They also proved helpful with a follow up problem at no charge.
Julie R.
Once again STAYMOBILE came through for me!! A Big Thank You goes out to Trinity and the crew at the Acworth store! The service is A-1! Highly recommend The services at Staymobile!
Mike K.
Education Solutions
We understand your investment in giving students the freedom to learn inside and outside of the classroom with their mobile devices. We also understand that supporting this mobile learning may be uncharted waters for most. With 10,000+ tablets supported today across K-12, Staymobile provides repair solutions, warranty solutions, diagnostic solutions and more to schools and universities. You have put learning into your students' hands. Let Staymobile help you keep that cost-effective.
View Our Education Solutions
Enterprise Solutions
You don't hit the pause button on your business when employee smartphones, tablets and laptops are damaged or stop working. Staymobile is the only industry provider that has full service device program that focuses on maintenance, repair, protection and warranty assessment. Over 300+ businesses across all sectors trust Staymobile with Staymobile's enterprise solutions. Because there is no pause button on your business, and we know that.
View Our Enterprise Solutions