Selecting the Right Partner to Manage Your Program
Your time is valuable. Use your talents where they are the most impactful, focusing on student success. You're building the future, and Staymobile is ready to help. With hundreds of K-12 schools currently serviced, Staymobile has the expertise and the options to be your perfect partner.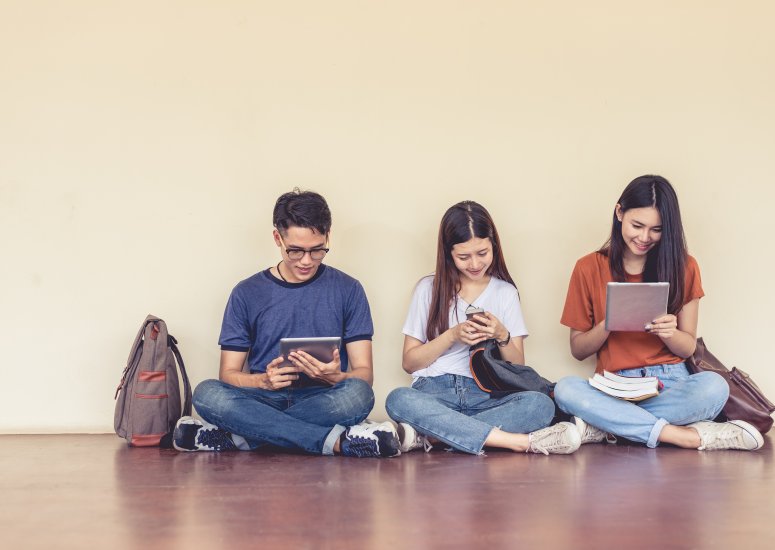 Plans Custom Tailored for Your Needs
Managing student devices can be a long, complicated process. With a robust focus on continuous improvement and operational excellence, Staymobile offers a frustration-free experience.
Whether you have 5 or 500,000 devices, each plan is custom tailored to drive down costs while meeting your individual needs. We can offer protection on nearly any mobile device in your school or district. We're known for covering iPads and Chromebooks, but if your school went for laptops or Android tablets, we cover those too! We have a solution for you, no matter what.
We pride ourselves on providing a seamless experience for you and your students. With pick-up and delivery scheduled on your time and protection plans with $0 deductibles, that means no surprise costs or downtime for your students. We are here to make you look like a superhero.
Start The School Year Off Right with Staymobile
Our industry-leading experts and technicians make it easier than ever to manage school-issued and student-owned devices. We offer a range of plans for all makes and models of devices, repair needs, and budgetary restrictions. Every repair comes with a lifetime guarantee on all parts and labor, so you can rest easy knowing that your students are being set up for success. Contact our educational specialists today to ensure your students are protected all year long.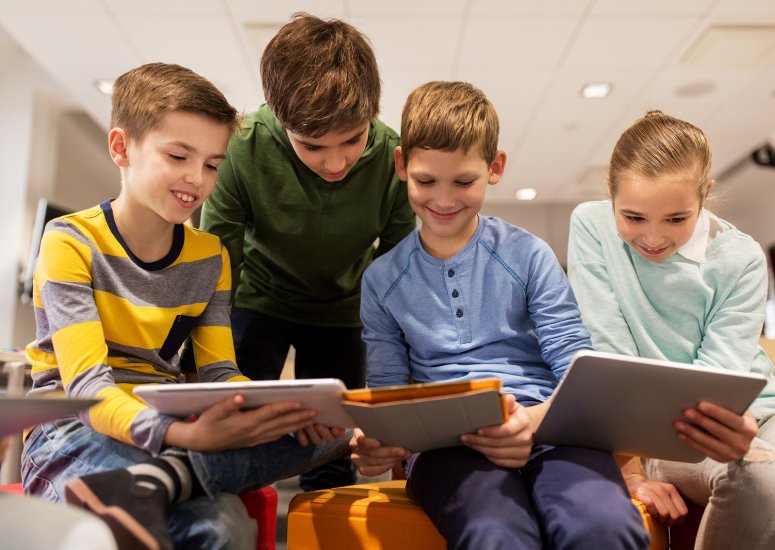 We Do Everything for You. On Your Schedule.
Staymobile is your partner from start to finish. With millions of devices across the U.S being serviced, we strive to make the process as easy as possible for educators. We offer a variety of services that cut down on time and cost, so you can focus on student success. Some of our most popular services for educational institutions include:
White Glove Service
Using Lean Methodology Staymobile can operationalize the maintenance of your devices to reduce cost, downtime, and make the process as painless as possible. Staymobile will partner with your school or district to schedule the pickup and return delivery of your repaired devices.
Asset Tagging
We physically tag each device for you, so you know that all devices are being properly tracked.
Green Delivery
We care about the environment as much as you do. We can unpackage all devices for you, then we recycle all of the boxes and shipping contents in the greenest way possible. This means no boxes for you to store, no trash for you to clean, and little impact on the environment.
OS Configuration
We set up the operating system on all devices either on first boot or to match your school standards. We do this so you can reliably launch the school year with no risk of students not being fully equipped.
Interested in Solutions for Your K-12 School? Contact Us Today